Intercom Installation
Add convenience and even security to your home or office with complete intercom system installation from Oran's Electric. Specializing in all types of audiovisual installations, our team of experts will work to give you the best quality and customer service around. Serving the greater Van Nuys area, we install intercom systems for both residential and commercial customers. So if you need an intercom system to link various parts of your office or home, the specialists at Oran's Electric are your answer! Contact us today for more information.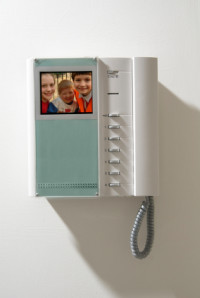 Oran's Electric is available to work on a variety of intercom systems, including:
Door intercom systems
Phone intercom systems
Apartment intercom systems
Office intercom systems
And more!
Today's intercom systems offer a full range of options for both indoor and outdoor connectivity. With front door speakers available, you can communicate with visitors before opening the door, helping provide protection from intruders, theft, and just the annoyance of door-to-door sales people. Many intercom systems even include radio or CD capability, enabling you to enjoy great music throughout your home or workplace. At Oran's Electric, our team can help you determine which features you want for your new intercom installation and then provide you with the components and careful craftsmanship you deserve. Our intercom installation technicians will also explain your system's various features to you and give you a tutorial on how to use each aspect of your new system. 
Oran's Electric is dedicated to providing each and every customer with exceptional handiwork and long-lasting results. You're investing in an intercom system that's designed to make life easier, so we do everything in our power to make sure your system delivers. When you hire us for your intercom installation, you'll enjoy: 
Clear, crisp sound
Systems that can stand up to heavy use
Outdoor systems that are prepared to handle inclement weather
Attractive systems that will blend nicely with your aesthetics
Keep in mind that while intercom installation may look easy, it's typically best to leave it to the real professionals. DIY intercom install attempts often result in damaged walls, faulty wiring, and poor performance, not to mention unsightly wires dangling from conspicuous corners. For a sleek intercom system installation that provides top-notch function and aesthetics, call Oran's Electric. With our team at the helm, you can be fully confident we'll do your intercom system installation right the first time!
Intercom Repair
Oran's Electric is also available to perform intercom repairs. If your existing door intercom or office intercom isn't delivering clear sound because it was wired incorrectly or was damaged by a recent storm, you can count on our team to troubleshoot the issue and find the right solution. Our intercom repair technicians will make certain that the problem is fixed and that you're left with a fully operational intercom system once again. 
To get your intercom system installed, rewired, or repaired, call Oran's Electric today!
Intercom Install
Home Intercom Systems
Intercom System Installation