Recessed Lighting
If the lights in your home or business are due for an update, recessed lighting may very well be the solution you've been looking for! Not only do recessed lights look more modern and up to date than old-fashioned lighting fixtures, but they can also save you money on your energy bills. At Oran's Electric, we have the years of training and experience needed to install recessed lighting fixtures fixtures of all types, including energy-efficient lighting, and we'd be happy to provide you with a consultation on all your lighting needs. Give us a call today to discuss your goals, budget, and lighting design ideas.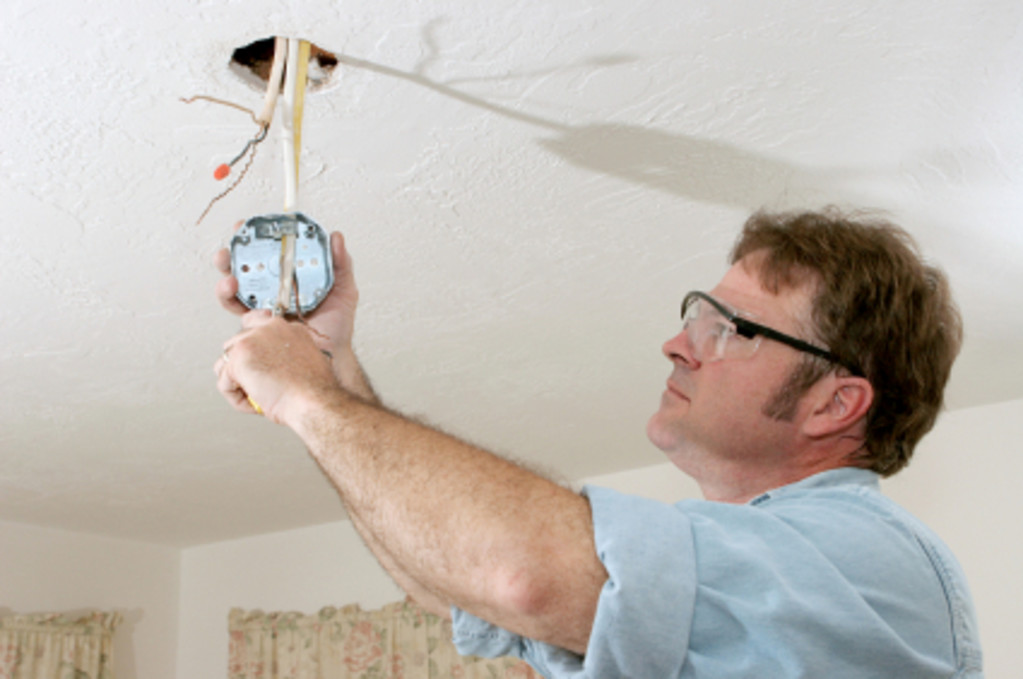 At Oran's Electric, we're well versed in all kinds of recessed lighting installation for countless settings and uses. When you're ready to upgrade your living space, office, or business, our skilled electricians are available to work with you and meet all of your needs. We work on both new construction and retrofits/remodels, and we're even available to repair existing lighting fixtures. Our team is your solution for:

Kitchen recessed lighting

Bathroom recessed lights

Outdoor recessed lights

Energy-saving lighting

LED lighting


Solar lighting
Whether you're looking for the latest in kitchen recessed lighting or weather-resistant outdoor recessed lighting, you can always depend on Oran's Electric for high-quality workmanship and all-inclusive service. Our recessed lighting installation comes with flawless precision and long-lasting performance, ensuring you get the best value from your investment.
Plus, with the option of LED or energy-efficient recessed lighting installation, you'll see even greater returns! We specialize in eco-friendly, cost-effective solar lighting for residential, commercial, nonprofit, and industrial applications. Offering the latest in renewable, photovoltaic energy, we'll save you money while limiting your carbon footprint. It's a win-win!
Accurate Recessed Lighting Installation & Repair
No matter what kind of work you need for your indoor or outdoor recessed lighting, you can trust that Oran's Electric will complete it with the utmost attention to detail and precision. We never cut corners for the sake of getting the job done a tiny bit faster. Instead, we work efficiently yet carefully to make certain that your kitchen recessed lighting or bathroom recessed lighting is wired and secured perfectly. Whether you need us to troubleshoot a recessed lighting fixture that isn't performing up to standards or you want to install recessed lighting as part of a new construction, we're the name to know in Van Nuys when you want the job done right the first time. 
When you choose Oran's Electric to install recessed lighting, you not only get the benefit of our knowledge and electrical expertise, but you also receive the quality assurance that comes with our various warranties on all product installations. We've got you covered! We also provide you with the added assurance that all electrical installation work is performed by licensed and experienced electricians. Unlike some of our competitors, we do not outsource or subcontract any of our recessed lighting installation work. All of our work is performed directly by us.
Call or e-mail us today to get started!
led recessed lighting
recessed light
led recessed lights